Kaneka deployed Work Orders App integrated with SharePoint to access Compliance Documents
Kaneka Americas equipped its field technicians with the Unvired Work Orders App that integrates with Microsoft SharePoint to access the data from SharePoint while performing equipment maintenance.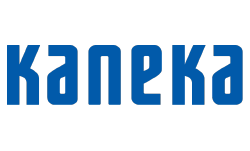 Industry: Chemicals
Solution: Unvired Work Orders Application integrated with Microsoft SharePoint to access the data while performing equipment maintenance.
Business Challenges
Risk of Compliance while performing Equipment Maintenance/Repair
Need to access Latest Standard Operating Procedures during Maintenance/Repair
Paper-based Operating Procedures may contain errors/obsolete data
Solution
Access Work Orders, Operations, Equipment, Materials, Object Lists on the iPads
Access Notification associated with the Order; Capture Damage and Cause to enable better problem analysis
Check for Spare Parts, Reserve Materials, and Book Materials consumed; Return unused Materials
Change Work Order, Operations and related data on iPads.
Access Data from Microsoft SharePoint for Operating Procedures/Compliance documents
Access data from SharePoint while performing Equipment Maintenance functions within the SAP Plant Maintenance module
Works Offline
Mobile Devices: Category 1 Division 2 ruggedized iPads
Benefits
Increased Compliance due to Access to Updated/Most current documents
Eliminate paper-based compliance documents
Decreased Risk to the business
Increased equipment uptime
Increased daily work orders capacity
About Kaneka
Kaneka Corporation was established in 1949 when its main products were caustic soda, soap, cosmetics, edible oils and electric wires. Later, the company diversified into polymers, fermentation, biotechnology and electronics, and other fields. Business activities now span a broad range of markets: synthetic resins, resin products, chemicals, foodstuffs, pharmaceuticals, medical devices, electrical raw materials and synthetic fibers.