Samson Rope Deployed Custom Inspection App with AR to Perform Guided Rope Inspections
Samson Rope enabled Samson Technicians and customers to perform rope inspections using Unvired's Hybrid App with seamless integration to Salesforce.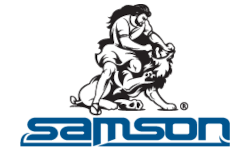 Industry– Manufacturing
Solution–Unvired custom inspection app that measures rope length during the rope inspection process.
Business Challenges
Rope inspections were captured on paper or spreadsheets.
Technicians needed to visit customer locations for visual examination to identify defects.
The crew often lacked the ability to properly inspect and accurately report the damage.
Technicians faced issues in identifying product configuration.
No Integration with Cloud or On-Premise Platforms.
Digital Vision: Enable Samson Technicians and customers to perform rope inspections using Hybrid App with seamless integration to Salesforce.
Solution
Hybrid App for Rope Inspections & Line Management (Asset Tracking):
Cross-Platform—iOS, Android, Windows, and Web.
Role: Employees, Customers, and Guests (non-registered users).
Integration with Salesforce to store inspection data for analysis.
Augmented Reality: Use ARKit & ARCore to measure rope
Custom Image Annotations: Visually identify the extent of damage while annotating using the Abrasion scale.
Read rope identifiers like RFT, Certification Number, or general Rope Product information via NFC.
View list of historical inspections
Manage multiple levels of permission-based on roles.
Rope information is cached in the app to perform inspections while offline.
Mobile Devices: Android Smartphones & Tablets, iPhones, iPads, and Windows 10 tablets.
Non-Invasive: No Development in Salesforce
Benefits
Predictive Maintenance: Reduced risk during use.
Increased Operational Excellence/Safety.
Enhanced Field Service.
About Samson Rope
Samson Ropes is a worldwide leader in the development and manufacture of high-performance synthetic ropes. Their range of products includes HMPE, Aramids, LCP, Polyester, Nylon, and hybrid/blended ropes.
Our Blissfully Happy Customers
The customers' perception is your reality

IT Director- Kaneka Americas
We selected the Unvired Mobile Platform over other competing platforms because it offered us the greatest value, ease of building custom applications and seamless integration with SAP. Kaneka Americas is live on the Unvired Mobile Rounds Manager and the Unvired Warehouse Management mobile apps (that integrate with SAP) which have enhanced our Asset Maintenance and Shipping processes. Another major reason for selecting Unvired is its team of skilled individuals who understand both SAP and Mobility and are able to identify business opportunities. We found Unvired to be flexible, cost-effective, and responsive while delivering on time. We regard them as our extended team.
At WEL Networks we are always looking at innovative ways to deliver the best in safety and service. This trial was extremely successful and it gave our executives hands-on experience with the Unvired application before selecting Unvired and Cirrotec as our mobile solution providers. Having the ability to approve purchase orders away from their desks simplifies and streamlines the PO approval process, driving commercial efficiencies. In addition to the Workflow App, we are also deploying the Unvired mobile EAM app for Windows 10 tablet for our field workforce, integrating with SAP Plant Maintenance.
CIO- Sigma Aldrich (now Merck)
Unvired's Mobile App for SAP CRM incorporating Sigma-Aldrich enhancements has been rolled out to the global field sales force in US, EMEA and APAC regions in 9 languages. The unified CRM mobile application provides instant access to Leads, Opportunities, Account Planning & Forecasting, Pre-sales, Marketing, Sales and Customer Intelligence leading to increased sales force productivity. We have found the Unvired team to be very responsive, knowledgeable and have delivered a meaningful solution to meet our needs.
Chief Product Officer- Scanning Solutions
We understand the Retail environment of convenience stores and the operations challenges. Our existing software solutions needed to be extended to mobile devices, and we teamed up with Unvired to leverage their Mobile Platform. We are very happy with the mobile applications that Unvired has delivered and believe that this will help differentiate our solutions.