Marketing Chatbot to Enhance Consumer Engagement at Carlton and United Breweries
Beverage Company Promotes Beer Brand to drive Customer Engagement during the State of Origin Games in Australia.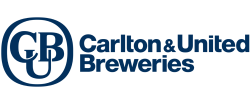 Industry: Beverage
Solution: Marketing Chatbot integrated with Facebook Messenger powered by Chyme Bots Platform.
Business Challenges
Promote Carlton Dry beer brand and enhance consumer engagement during NRL State of Origin (annual Rugby Series) in Australia.
Increase Fan/Consumer Engagement
Promote Beer brands
Drive Incremental Sales
Solution
Marketing Chatbot powered by Chyme Bots Platform.
Out of the Box Integration with Facebook Messenger.
Chatbot integration with third-party Promotions Engine
Met statutory regulations and Facebook Policies
Consumer Scenarios:
Consumers scan QR code on beer cartons from FB Messenger, enter the code via chatbot and get moments relating to a specific game.
Chatbot delivers prizes to them during a game when a moment went off
Bot Personality:
Chatbot designed with a customized branded persona in accordance with CUB brand guidelines
Chatbot's cool and charming personality (tone, sentiments, and style) enabled rich conversations and enhanced consumer engagement
Benefits
Enhanced Consumer Engagement
25,000+ users
Over 1 Million messages exchanged between bot and consumers
Over 41,000 Consumer entries made using Chatbot
Up to $17 millions prizes for consumers
About Carlton & United Breweries
Carlton & United Breweries (CUB) is an Australian brewing company. CUB brews some of Australia's most iconic and loved beers, including Victoria Bitter, Carlton Draught, Great Northern, Pure Blonde, Carlton Dry, Melbourne Bitter, Crown Lager, Cascade Premium Light and the Yak Ales.
Our Blissfully Happy Customers
The customers' perception is your reality

Head of Speakeasy Studio- Carlton & United Breweries
We contracted the Unvired team to deliver a promotional Chatbot engine. We found their work to be creative and technically competent, and their staff friendly, professional and responsive to change.  A true pleasure to work with.
Brand Manager- Carlton & United Breweries
We worked with the Unvired team on a back of house Chatbot engine. The experience with the Unvired team was not only extremely professional, but their skill set was fantastic – highly detailed, very easy to work with, accommodating with (hopefully not too many!) last minute request, and clear in their communication. Thank you to Unvired for being such a great partner!