Android App to Enhance Retail (Convenience Store) Operations at Scanning Solutions
Unvired delivered Android App (for tablet) to enhance convenience store Operations.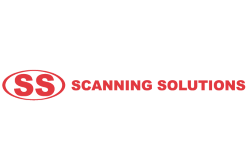 Industry– Retail/Convenience Store
Solution– Android Application to enhance Retail Operations.
Business Challenges
Paper-based Convenience Store processes.
Need to better Manage Inventory & Price Changes.
Inefficient work processes- Delivery Creation and Items maintenance.
Need to track Lottery books and sales.
Solution
Mobile App to enhance the following operations:
Delivery Creation:

Access all the account and vendor details.
Add the items for delivery from the existing list or by scanning through the barcode.
Accept a list of items and create a delivery list in the backend through mobile.

Item Maintenance: Scan the barcodes to add, update or remove the items.
Inventory Management: Manage inventory, count the items, and manage price changes.
Lottery Management:

Manage lottery book sales in different areas such as instant period sales, online machine sales, and online period sales.
User scans a lottery book to write an entry into the app.
Once all the books scanned, the user will mark it as a lottery book sold out then it will sync with the server.
Integration between mobile app and backend system via Unvired Digital Enterprise Platform (UDEP).
Integration with Barcode Scanner.
Works Offline.
The solution deployed on Microsoft Azure.
Mobile Devices: Android Tablets
Benefits
Enhanced Convenience Store Operations.
More Accurate Inventory Management.
Increased Data Integrity between systems.
Enable better Decision Making for Store Owners.
Decrease Loss (theft) in the Lottery business.
About Scanning Solutions
Scanning Solutions offers back-office software for convenience stores, c-stores, gas stations, and other retailers.