Global CPG Leader deployed Unvired CRM App to enhance Customer Service
Mobile Application that integrates with SAP CRM, enabling the sales executives with access to Customer Data, Account Receivables, and complete Customer Survey via Windows 8 tablets.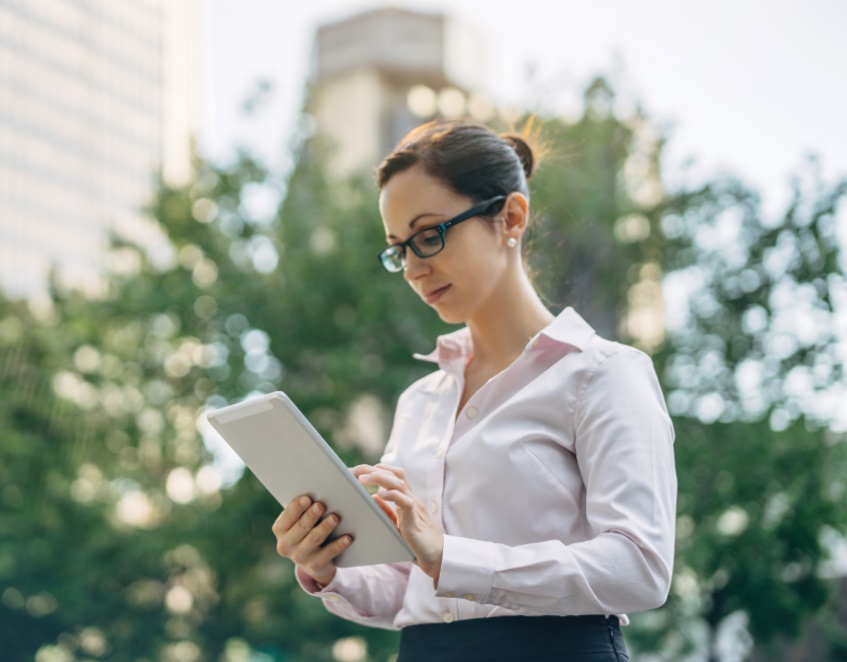 Global CPG Leader
COMPANY – Global CPG Leader in South Africa
INDUSTRY – Consumer Products
SOLUTION – Mobile App integrated with SAP CRM 7 & SAP ECC 6.0, enabling the sales executives with access to Customer Data, Account Receivables, and complete Customer Survey via Windows 8 tablets.
Business Challenges
Sales executives needed to access and manage customer data in the Field
Need to complete customer satisfaction surveys in the Field
Need to settle un-signed invoices, which are printed and signed-off
Map-based routing for optimal travel to customer locations
KPI analysis of delivery performance
Solution
Mobile App to access data from SAP CRM 7 and SAP ECC 6.0
Perform tasks related to Accounts Receivables function
Manage complaints of customers
Complete Surveys
Update Customer Master Data (Geo-coordinates)
Google Maps Integration for planning customer visits travel
Print: Unsigned and Disputed Invoices
Mobile devices: Windows 8 Tablets
Benefits
Enhanced Customer Satisfaction
Improved Master Data accuracy
Enhanced Cash Flow: Compressed Order to Cash (OTC) cycle
About Customer
Customer is a Global CPG Leader in South Africa.
Our Blissfully Happy Customers
The customers' perception is your reality

IT Director- Kaneka Americas
We selected the Unvired Mobile Platform over other competing platforms because it offered us the greatest value, ease of building custom applications and seamless integration with SAP. Kaneka Americas is live on the Unvired Mobile Rounds Manager and the Unvired Warehouse Management mobile apps (that integrate with SAP) which have enhanced our Asset Maintenance and Shipping processes. Another major reason for selecting Unvired is its team of skilled individuals who understand both SAP and Mobility and are able to identify business opportunities. We found Unvired to be flexible, cost-effective, and responsive while delivering on time. We regard them as our extended team.
We are extremely pleased with the level of support we receive from Unvired. As a valued business partner, they provide us the necessary, expert resources needed to deliver our own solutions and products. And we find the Unvired team to be flexible and responsive. For example, we have leveraged Unvired's Drag & Drop Form Builder to quickly deliver mobile form-based applications as well as leveraged Unvired for other integration assistance into our own Utility Management System product.
Executive Director- Failure Prevention Associates, LLC
We deployed the Unvired Turbo Forms app on our iPad and Android tablets to collect asset information in the field for electric motors, gearboxes, fans, compressors, pumps, etc.  This was for Inspections of physical asset condition and verifying key information (asset class, rpm, horsepower, and coupling type).  Knowing this information helps with asset condition monitoring, failure mode diagnosis, and executing work orders.  This year we decided to kill paper. Having to manually search through paper files was time-consuming and difficult.  This app has made our lives much easier. Now, we quickly pull up any asset-related information when we need it.