Global Services Company in USA deployed Chyme IT Helpdesk Bot for ServiceNow
AI and Natural Language Processing (NLP) enabled chatbot/conversational interface for both agents & end-users, to provide support on incident management, knowledge base search, and send real-time alerts.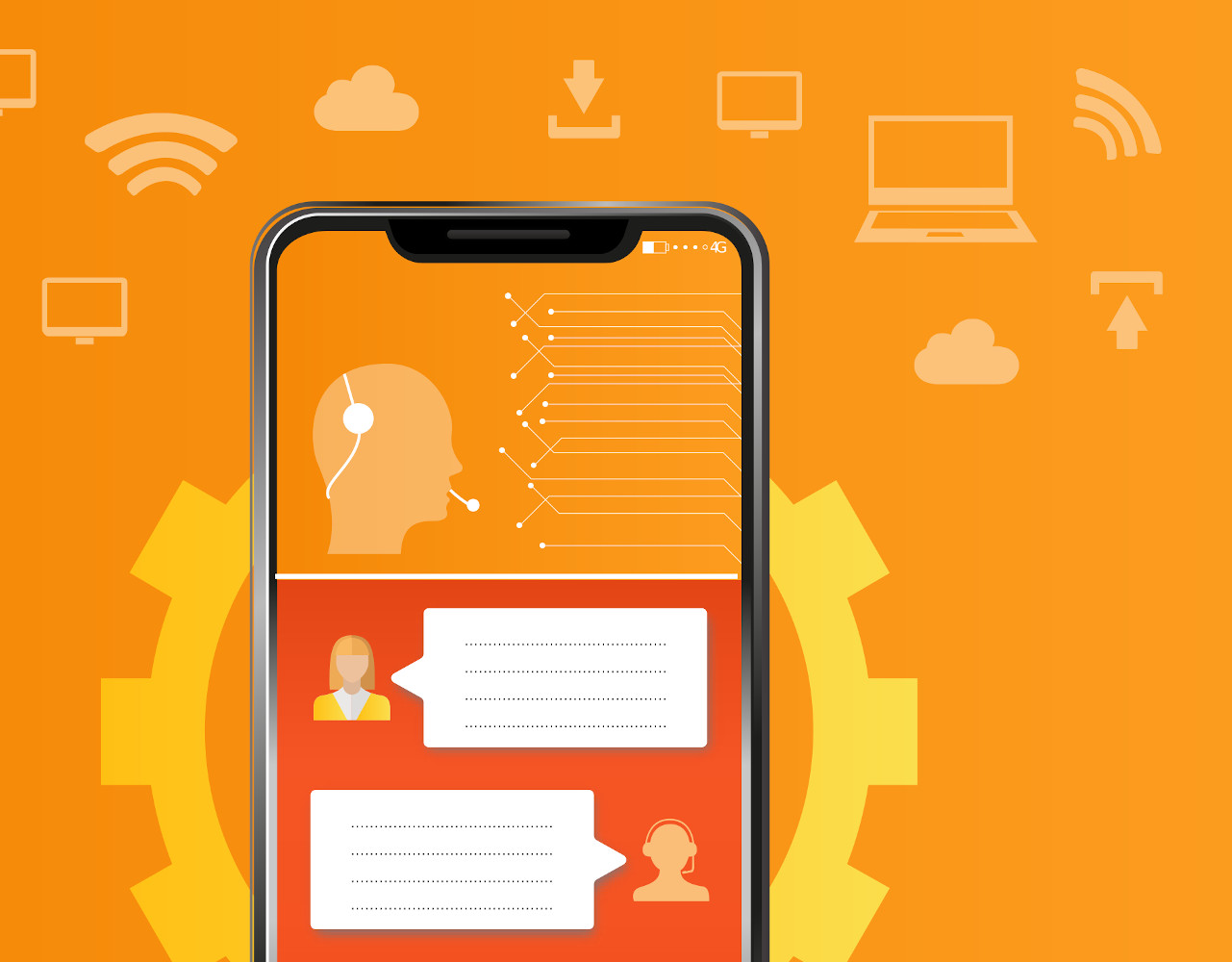 Global Services Company
Industry: Insurance
Solution: Natural language and AI-enabled Chatbot that integrates with IT Helpdesk system ServiceNow to provide support from a text/ voice interface quickly.
Business Challenges
Provide automated solutions to tedious tasks, such as password resets or navigating a knowledge base, by making them as easy as sending a text or giving a spoken command.
Simplify complicated IT processes and minimize employee frustration.
Need to increase agent productivity while reducing Helpdesk costs.
Need to provide 24/7 IT support to keep business users productive.
Provide easy access to support. Ticketing interfaces require too much effort.
Solution
AI and Natural Language Processing (NLP) enabled Chatbot/Conversational Interface for both Agents & End Users, to provide support on Incident Management, Knowledge Base search, and send real-time alerts.
Out of the box Integration with ServiceNow and provision for other ITSM platforms.
Automation: Repetitive tasks like Reset Passwords are handled by the bots providing instant solutions to users and freeing up agents for more productive work.
Knowledge Base search: AI-powered bots provide the most relevant solution to users' problems based
on historical effectiveness.
Handover to Human Agent: Alert Helpdesk staff whenever human intervention is needed, so they can focus on more complex queries.
Omni-Channel interaction from popular messengers like Skype for Business, Facebook Workplace/Messenger, Slack, Cisco Spark, Google Assistant, and others.
Technology: Chyme Bots Builder, Conversation Builder, Award-winning Natural Language Processing (NLP) engine, Open source AI/Machine learning tools.
Benefits
Allows IT service desk agents to focus on more complex queries, therefore saving time and cost while greatly improving support efficiency.
Simpler Self Service to resolve search queries.
Reduced support hours & cost of repetitive tasks.
Relevant, responsive incident reporting.
Easy system access and asset-related requests.
Increased speed of support.
About Customer
Global Services Company based in the USA.
Our Blissfully Happy Customers
The customers' perception is your reality

IT Director- Kaneka Americas
We selected the Unvired Mobile Platform over other competing platforms because it offered us the greatest value, ease of building custom applications and seamless integration with SAP. Kaneka Americas is live on the Unvired Mobile Rounds Manager and the Unvired Warehouse Management mobile apps (that integrate with SAP) which have enhanced our Asset Maintenance and Shipping processes. Another major reason for selecting Unvired is its team of skilled individuals who understand both SAP and Mobility and are able to identify business opportunities. We found Unvired to be flexible, cost-effective, and responsive while delivering on time. We regard them as our extended team.
At WEL Networks we are always looking at innovative ways to deliver the best in safety and service. This trial was extremely successful and it gave our executives hands-on experience with the Unvired application before selecting Unvired and Cirrotec as our mobile solution providers. Having the ability to approve purchase orders away from their desks simplifies and streamlines the PO approval process, driving commercial efficiencies. In addition to the Workflow App, we are also deploying the Unvired mobile EAM app for Windows 10 tablet for our field workforce, integrating with SAP Plant Maintenance.
CIO- Sigma Aldrich (now Merck)
Unvired's Mobile App for SAP CRM incorporating Sigma-Aldrich enhancements has been rolled out to the global field sales force in US, EMEA and APAC regions in 9 languages. The unified CRM mobile application provides instant access to Leads, Opportunities, Account Planning & Forecasting, Pre-sales, Marketing, Sales and Customer Intelligence leading to increased sales force productivity. We have found the Unvired team to be very responsive, knowledgeable and have delivered a meaningful solution to meet our needs.
Very deep and strong domain expertise in SAP mobile solutions. Strong delivery capability leveraging a mix of on-site and off-shore resources to ensure the optimal outcome for clients. Very customer focussed, highly professional, very flexible in the approach and open to change.
Head of Speakeasy Studio- Carlton & United Breweries
We contracted the Unvired team to deliver a promotional Chatbot engine. We found their work to be creative and technically competent, and their staff friendly, professional and responsive to change.  A true pleasure to work with.
Brand Manager- Carlton & United Breweries
We worked with the Unvired team on a back of house Chatbot engine. The experience with the Unvired team was not only extremely professional, but their skill set was fantastic – highly detailed, very easy to work with, accommodating with (hopefully not too many!) last minute request, and clear in their communication. Thank you to Unvired for being such a great partner!