A Large Tank Storage Company Digitized Paper-based Forms to Enhance Workers Safety & Compliance
A large Tank Storage Company (oil & gas, chemicals) in Texas converted paper-based forms (Inspections, Logs, and Checklists) to enhance workers' safety and compliance.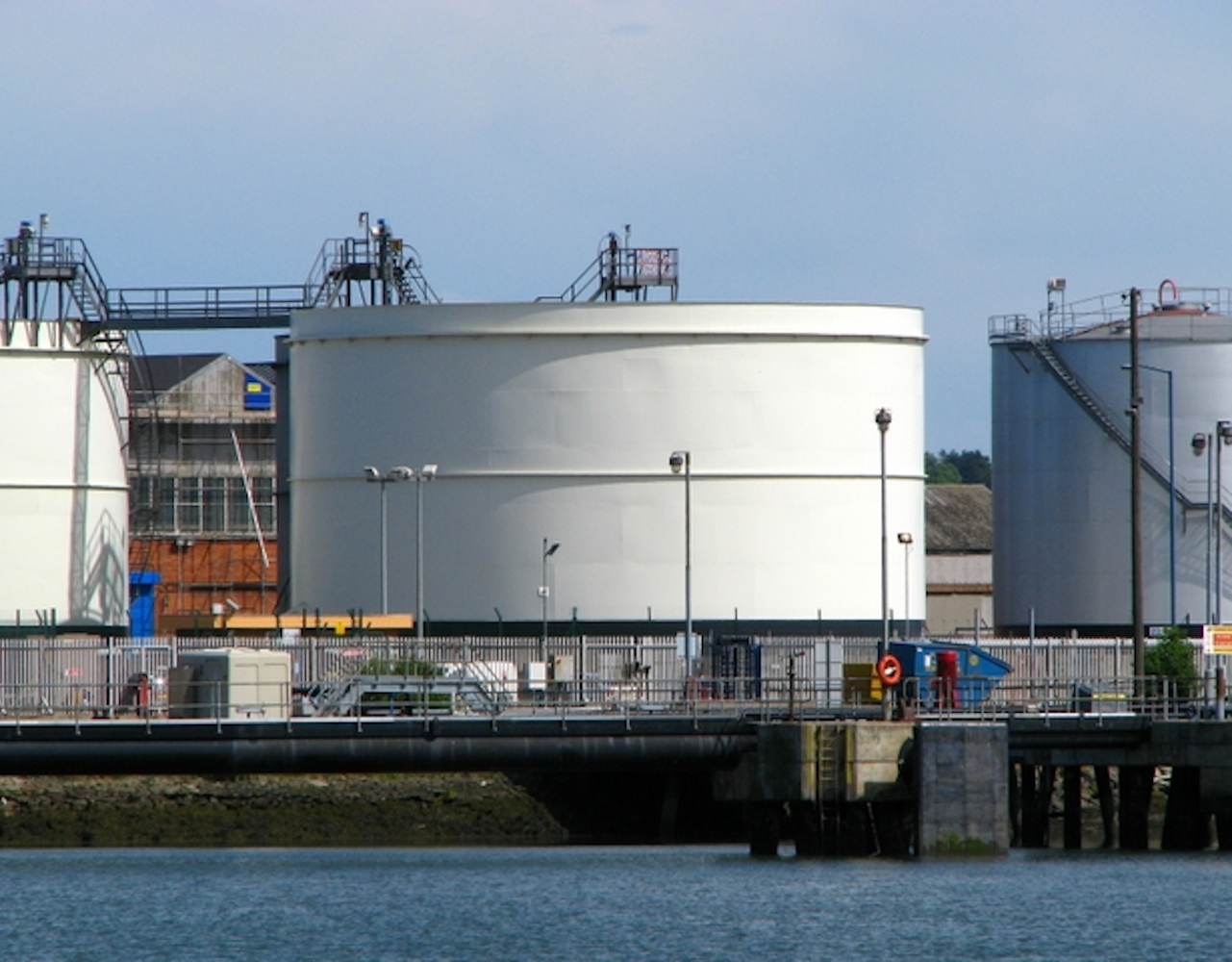 Leading Tank Storage Company
Industry: Oil & Gas, Chemicals
Solution: Converted paper-based forms to digital using Unvired Turbo Forms to enhance workers' safety & compliance.
Business Challenges
Field workers working at terminal locations carry paper-based forms.
Inefficient work processes – Fill paper-based forms, send completed paper forms to the office, manual data entry, and data inaccuracy.
Increase worker and process safety.
Lack of proper record keeping & compliance.
Lack of real-time data & insights.
Solution
Converted following paper-based forms to Digital using Unvired Turbo Forms:
Inspection Forms- Weekly Pump Inspection, Quarterly Resistance Temperature Detectors Inspection, Declaration of Inspection
Checklists-  Pump Checklist, Operations Test Check-sheet
Log Forms- Operations Assessment Log, Shift Relief summary, Waste Water Tank Transfer Log, and Flow Information Sheet.
Highlights:
Digitized paper forms using Unvired Drag and Drop Form Builder without any coding.
Deployed Forms app for Android device (Samsung Galaxy Tab Active2) and Windows App for Windows7+.
Integration with Google Drive and third-party Waste Water Management System.
Work in offline mode and auto-sync data when connectivity is restored.
Maintain master data for the forms (like tank lists etc.) and enable lookups fields to populate dropdowns or display contextual information.
Export forms data in pdf and copy to Google Drive or send it to supervisors automatically.
Admin portal to build & dispatch forms, manage users & roles, and perform real-time reporting & analytics.
Form Wizard: Designed Wizard-like pages to divide large forms like 'Declaration of Inspection' which are filled by multiple users over multiple days. This reduces errors by making the user follow sequential steps to complete the form.
Sharing of Forms: The same form can be filled by multiple users within a specific time period.
Review & Approvals: Share the completed forms with the managers to review the form submissions and approve them before marking them as complete.
Version Control: Allow revision of forms and intermediate data submission.
Shift Handoff: Enable the teams working in the shift to hand over partially filled forms to the next team until the form is completed and submitted.
Features:
Schedule Tasks: Managers can assign a form to co-workers and set a deadline to complete the tasks within a set timeline.
Notifications: The user receives a push notification on the device for new tasks.
Photos & Attachments: Capture photos/videos, associate documents, and send as attachments.
Data Validations: Define the rules for input data validation to capture error-free data.
Conditional Logic: Set the rules to hide or show form fields based on the user inputs with our easy-to-use conditional logic.
Real-time reporting and analytics.
Auto- calculations
Easy on the eyes: Supports dark mode and light mode.
Benefits
Enhanced workers safety and compliance
Real-time access to data and analytics
Increased productivity
Cost Savings
About Customer
A leading tank storage company that stores and handles various oil, chemicals, edible oils, and natural gas-related products.
Our Blissfully Happy Customers
The customers' perception is your reality

We are extremely pleased with the level of support we receive from Unvired. As a valued business partner, they provide us the necessary, expert resources needed to deliver our own solutions and products. And we find the Unvired team to be flexible and responsive. For example, we have leveraged Unvired's Drag & Drop Form Builder to quickly deliver mobile form-based applications as well as leveraged Unvired for other integration assistance into our own Utility Management System product.
At WEL Networks we are always looking at innovative ways to deliver the best in safety and service. This trial was extremely successful and it gave our executives hands-on experience with the Unvired application before selecting Unvired and Cirrotec as our mobile solution providers. Having the ability to approve purchase orders away from their desks simplifies and streamlines the PO approval process, driving commercial efficiencies. In addition to the Workflow App, we are also deploying the Unvired mobile EAM app for Windows 10 tablet for our field workforce, integrating with SAP Plant Maintenance.
Very deep and strong domain expertise in SAP mobile solutions. Strong delivery capability leveraging a mix of on-site and off-shore resources to ensure the optimal outcome for clients. Very customer focussed, highly professional, very flexible in the approach and open to change.
Chief Product Officer- Scanning Solutions
We understand the Retail environment of convenience stores and the operations challenges. Our existing software solutions needed to be extended to mobile devices, and we teamed up with Unvired to leverage their Mobile Platform. We are very happy with the mobile applications that Unvired has delivered and believe that this will help differentiate our solutions.