If you are an SAP S/4 HANA or ECC customer who has implemented SAP EAM/Plant Maintenance and are now looking to mobilize it, you may find yourself in one of 2 situations below, and are likely faced with various alternatives depending upon your exact situation:
1. Greenfield: You are looking to deploy a mobile app for SAP EAM for the first time. In this case, you can implement the latest version of SAP Work Manager (6.5), SAP Asset Manager, or select a partner solution.
2. Existing SAP Work Manager Customer: You have to now decide between upgrading to the latest version of SAP Work Manager (6.5) or migrate to SAP Asset Manager or select a partner solution.
We have talked to various SAP customers and attended some ASUG events to understand what the pros and cons of each alternative are. Based on this, here is an infographic with side-by-side capabilities and cautions about SAP Work Manager, SAP Asset Manager, and Unvired (SAP Partner) Rounds & Work Orders App: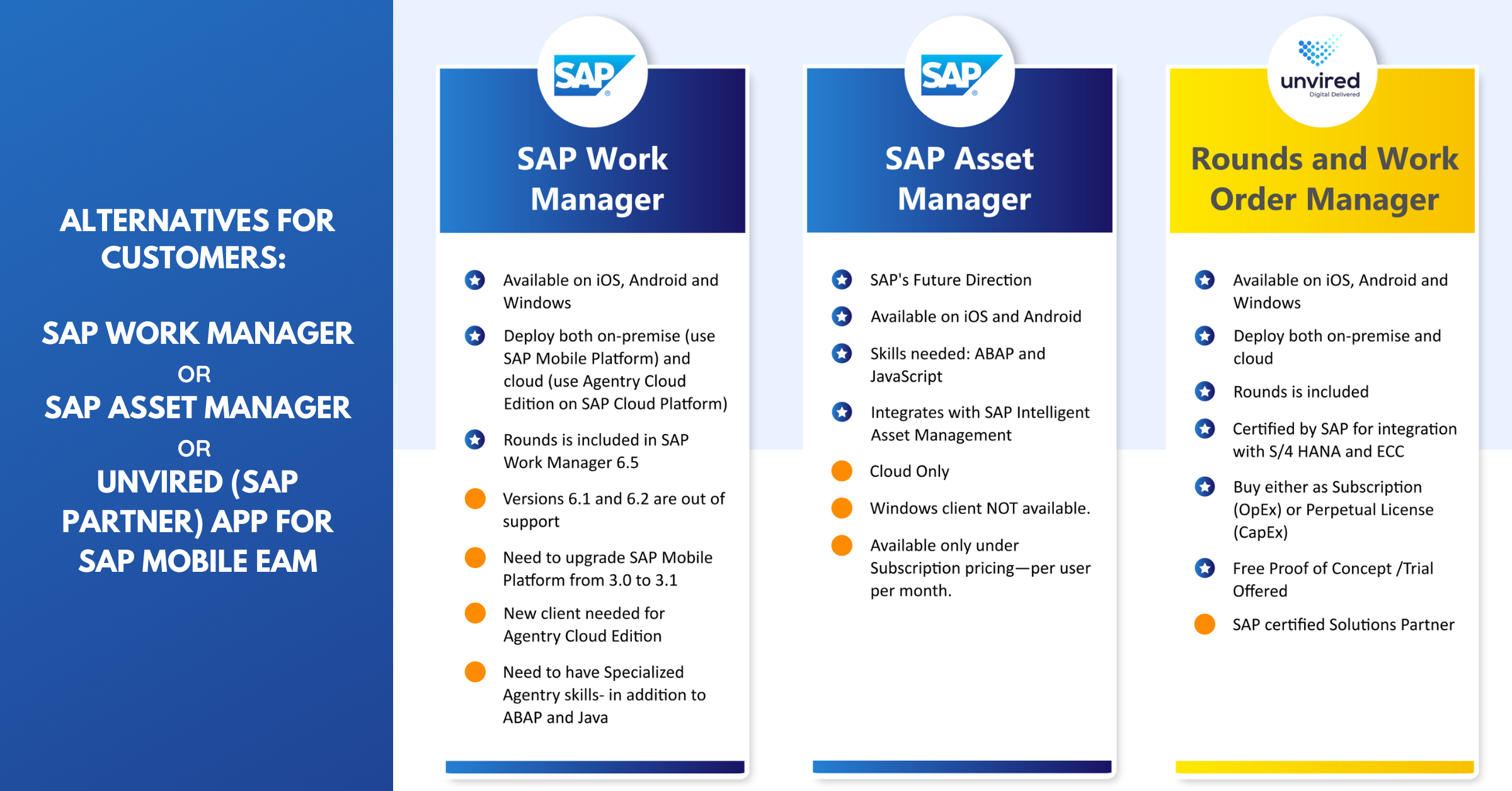 I would love to hear your views on this topic—have you mobilized SAP EAM/plant maintenance yet? If you want to discuss any ideas in this space, please email or send me a LinkedIn message, or contact us on our website. Let us give back power and simplify the life of our frontline workers.